A compact size with a price to match!
The low profile S697 is narrower, shorter and less expensive than a classic low profile.It offers the same structure and insulation as a low profile with
a size closer to that of a van.
Strong points
COMPACTNESS OF A VAN
New bathroom with swivel partition
Garage (electricity + heating)
Body

Gris Matter
Sport Line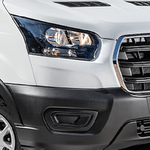 Blanc – Pare-chocs noirs
First Line
Fabrics

Magny-cours
Sport Line

Flores
First Line
Furnishings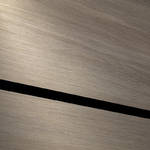 Bosco
S697GA
First Line
The essential
Starting from 53 890 €
Bénéficiez d'une simulation de financement avec notre partenaire privilégié Loisirs Finance
Un crédit vous engage et doit être remboursé. Vérifiez vos capacités de remboursement avant de vous engager.
Heating using vehicle fuel used while on the road
Manual cab air conditioning
Extra dining area attached to bed*
Conception IRP : toit/plancher/parois polyester, plancher 65 mm
Décoration extérieure exclusive
Driver and passenger airbag
100% LED cell lighting inside and outside
Double-locking windows with combined blinds/screens
Cab seat covers with matching cushions
Built-in and insulated unit step
Mobilier et tissu exclusifs
Précâblage caméra de recul
Prédisposition panneau solaire (MPPT ready)
Cruise control and speed limiter
Electric de-icing rearview mirrors
Interior cab isothermal shutters
Separation curtain cab/cell
Swivel seats in the cab, with double armrests and adjustable height
S697GA
Modèles compacts suréquipés
6-speed automatic gearbox
Heating using vehicle fuel used while on the road
Manual cab air conditioning
Coloris exclusif Sport Matter (Ford)
Extra dining area attached to bed*
Conception IRP : toit/plancher/parois polyester, plancher 65 mm
Décoration extérieure exclusive
Driver and passenger airbag
Éclairage cellule intérieur 100 % LED
Double-locking windows with combined blinds/screens
Automatically lighted headlights and windshield wipers
Freinage d'urgence automatique
Cab seat covers with matching cushions
Built-in and insulated unit step
Mobilier et tissu exclusifs
Parois extérieures en polyester teinté exclusives
Précâblage caméra de recul
Prédisposition panneau solaire (MPPT ready)
Cruise control and speed limiter
Electric de-icing rearview mirrors
Interior cab isothermal shutters
Swivel seats in the cab, with double armrests and adjustable height
Pack Connect
first line

(Option)

sport line

(Option)
Pack Arctic
first line

(Option)

sport line

(Option)
Pack Accessoires
first line

(Option)

sport line

(As standard)
*Additional beds are available by converting the dining area using the Trigano Service option